Grooming Videos/Courses
Please scroll down for various experts in their fields who are doing Courses & Videos
Tybrushe Pet Supply carries all your Grooming Products shown in these videos
Video with Wahl Professional Groomer Barb Prueckel
Barb Pruekel and Jay Scruggs Tandem Groom
Clipper Styling Tips with Sue Zecco & Jay Scruggs
How to Hold a Clipper with Sue Zecco & Jay Scruggs
Wahl Clippers, Blades and Stainless Steel Combs Shown in Video
SIGN UP>>>>> Calgary - Panagenics Eric Salas 3 Day Workshop
See the Flyer page link above for All The Information
2 Days of Amazing Handling Workshop and 1 Day of Grooming Workshop
February 2, 3 & 4, 2018
Watch Eric Salas All Breed Handling and Grooming Workshop Videos here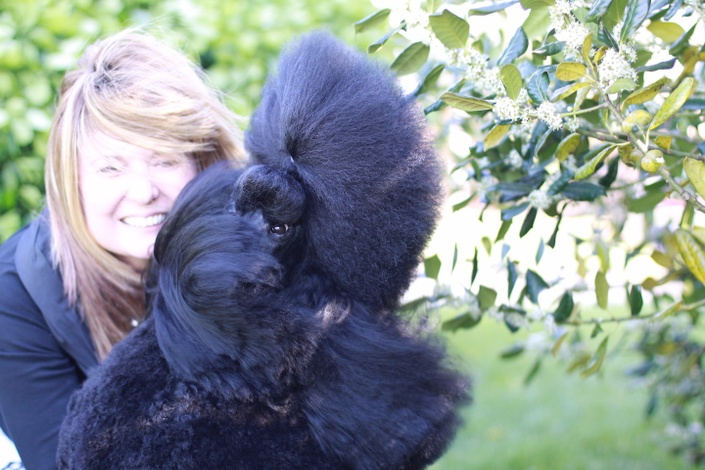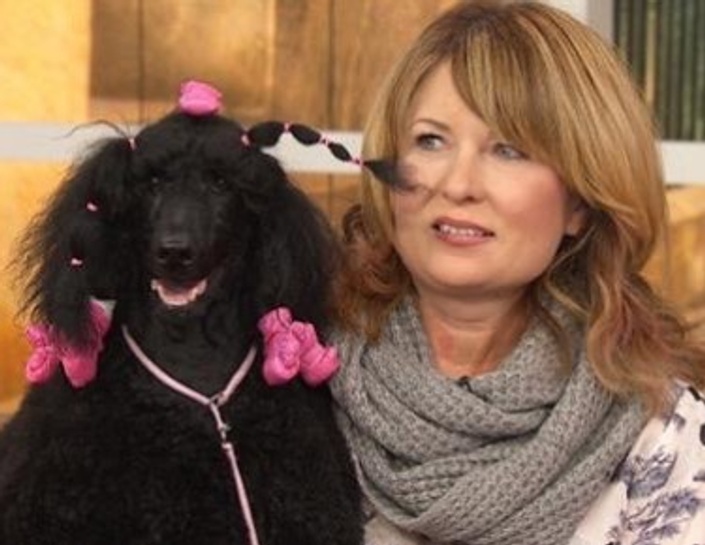 Online Poodle Courses and Handling with Allison Foley:
Leadingedge Dog Show Academy - Online Classes and Tutorials to learn at your own pace with interactive feedback!
Poodle Grooming classes, All breed handling classes and Junior Handling classes.
Courses include but not limited to: Knot your Average Topknot, All Sprayed Up, Ultimate Guide to Poodle Topknots, Puppy trim, Continental Trim, English Saddle Trim, Poodle Prep, Poodle Handling, Beginner Handling, Junior Handling 101
Click here for Free Promo for Snippets of the Classes
Mastering Poodles by Allison (Cowie) Hardie and Ann Martin << Click to find them on Facebook
Many Videos showing you how to Groom Poodles
Thank you to everyone for a memorable year!
See Our Season's Greeting to all
(see Maude asleep on the comfy pro-fleece...she loves it!)
Our new shipment of Pro-Fleece for 2010 is on it's way!
See one of our "testers" of our products Gabriella she always travels on her Pro-Fleece
Our own dogs use many of the products we sell.
We now carry #1 All Systems!!
We're just trying to get the website updated with all the #1 All Systems Products
We now have Beacon Hill Soft Sided Crates & Beacon Hill Wet-N-Kool Cloths
and our EXCITING Kool Coats, Kool Neck Wraps and Kool Crate Towels
The Beacon Hill name assures you quality
We are Distributors for WAHL Products
Check our our Wahl pages and our WAHL SPECIALS
We have our new product from Beacon Hill Products:
Latigo Leather leashes, regular snap and slip leads.
We are just updating our site with CHRIS CHRISTENSEN products and ISLE OF DOGS products
Stay tuned.
We also Carry all products from Animal Naturals.
K9 Show stopper, K9 SuperFuel, K9 Puppy Gold, K9 Young At Heart
also we carry the Animal Naturals Horse Products.
Check out our Mesamis Collars and Leashes in so many colours.
We'll have them on-line to purchase now.
You can email us info@tybrushe.com or call 403-938-1885
We always have our blackberries even when we are out sourcing other products or on the road so if you email we are sure to get back to you quickly.